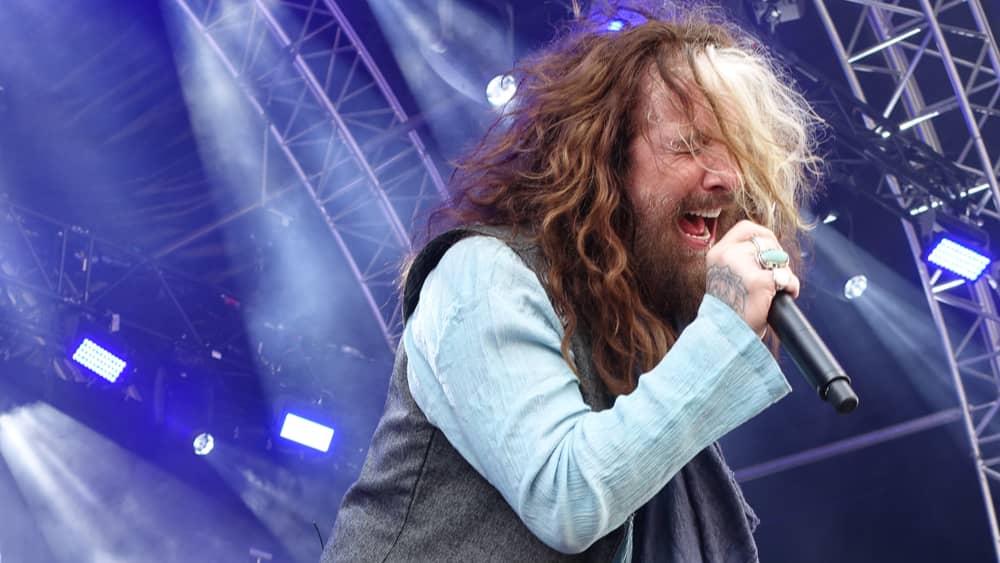 Former Motley Crue singer John Corabi will release an autobiography titled Horseshoes and Hand Grenades, set for release on June 14, 2022.  In its official description, the book promises to chronicle the rocker's "life from the mean streets of Philadelphia to the Sunset Strip." The memoir will feature stories from Corabi's time in Motley Crue, Union, Ratt and the Dead Daisies, as well as personal tales including "his parents difficult divorce, his family's dark history of abuse, (and) his run-in with a serial killer."
Horseshoes and Hand Grenades had originally been planned for release in April before having the date pushed back to June. The memoir will also come with an accompanying vinyl album, featuring exclusive music.
Corabi was hired in 1992 to replace Motley Crue's original singer, Vince Neil. The band's 1994 self-titled LP was the only studio album with Corabi, and it failed commercially. The group reunited with Neil in 1997.
Editorial credit: Markus Wissmann / Shutterstock.com