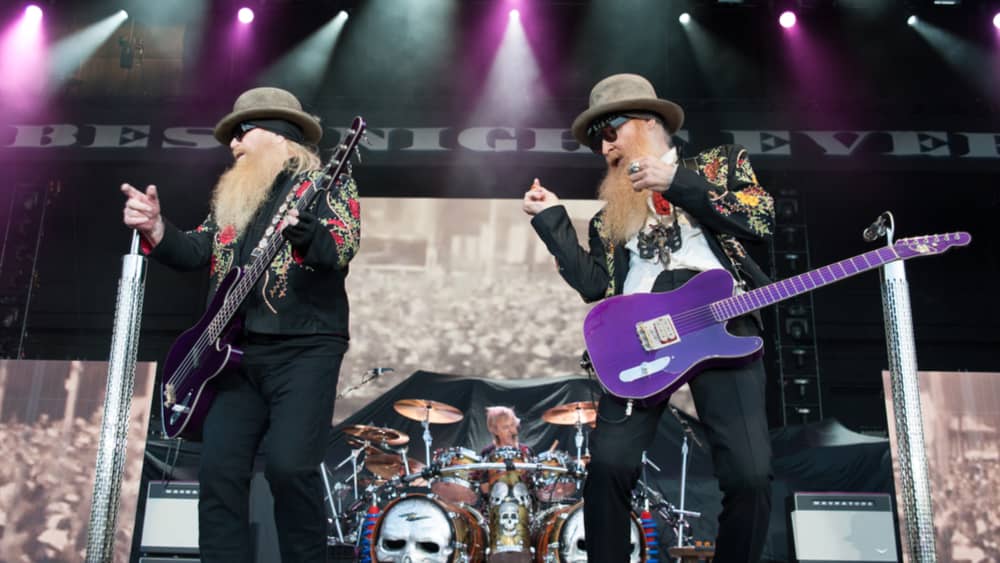 Legendary blues-rock group ZZ Top has sold their "entire music interests" to BMG and KKR for $50 million. The deal includes the complete sale of the band's publishing catalog, their recorded royalties, and their performance royalties.
BMG CEO Hartwig Masuch said: "This deal is a testament to the success, staying power, and continuing musical relevance of ZZ Top, but also to the power of our partnership with KKR. This agreement furthers our vision of providing artists and songwriters, not just a financial exit, but also a vehicle committed to respecting and treasuring their artistry."
ZZ Top's manager, Carl Stubner, said, "We are proud to continue working with and expand our long-standing relationship with BMG. This new deal ensures ZZ Top's remarkable legacy will endure for generations to come."
Many artists have recently sold their catalogs; Bob Dylan sold his catalog for an unspecified "nine-figure" number last year, and BMG acquired catalogs from Tina Turner and Motley Crue.  Just this month, Bruce Springsteen made headlines for a $550 million deal selling his catalog to Sony.
Editorial credit: Randy Miramontez / Shutterstock.com