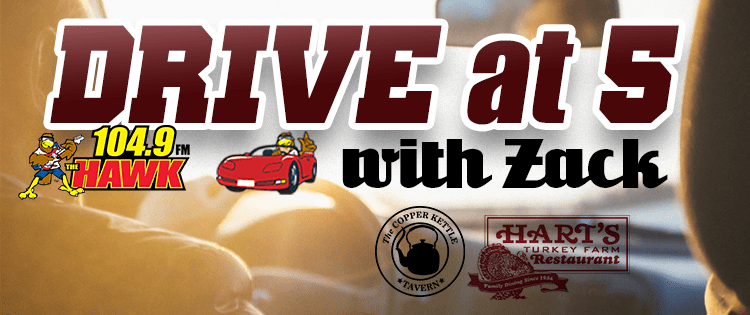 Tune in every weekday for the Drive at 5 with Zack. It's your All Request Ride Home along with Laughter at 20 After.
Sponsored by the Copper Kettle Tavern at Hart's Turkey Farm Restaurant in Meredith. Check out this month's 5 for $5 Apps.
Buffalo Turkey Quesadilla
Cheeseburger Sliders
Mac & Cheese Bites
Sweet & Spicy Turkey Meatballs
Fried Mediterranean Eggplant
Have a request for the Drive at 5? Call 1-855-888-HAWK (4295) or fill out the form below.