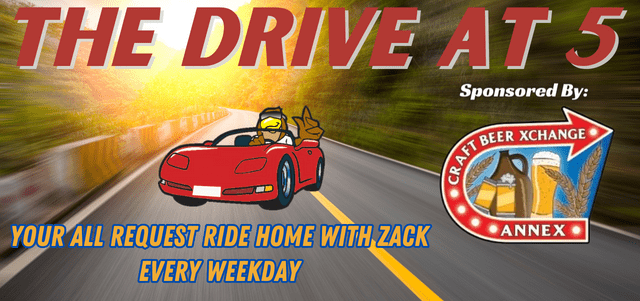 Every weekday it's Drive at 5 with Zack, your All Request Ride Home along with Laughter at 20 After.
Sponsored by Craft Beer Xchange Annex Pub & Package.
Have a request? Call 1-855-888-HAWK or fill out the form.
You can register for a $25 Gift Card good for both locations. Sign-up below and listen Friday's with Zack to find out if you win a $25 Gift Card at the Craft Beer Xchange.
One Entry Per Person. Entering More Than Once Does Not Increase Chance of Winning.