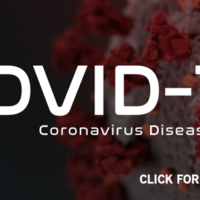 We at 104.9 The Hawk and Lakes 101.5 understand the concern and fear with the spread of COVID-19. As we continue forward as a community, we will do our best to keep you informed with current and accurate information.
Here at 104.9 The Hawk and 101.5 Sports Radio, we are following our daily cleaning routines along with the precautions that have been outlined by the CDC to hopefully keep our facility virus free. Ensuring the studios and equipment are cleaned regularly, staff washes their hands frequently, and not coming into work if feeling sick.
New Hampshire Vaccination Schedule. Click here.
Governor Sununu announced the Main Street Relief Fund 2.0. Read the full article.
Governor Sununu updated the Stay at Home in NH 2.0. Read the full article.
The NH school districts has announced that schools will remain closed and will incorporate remote learning plans. Read the full article.
Governor Sununu orders NH restaurants, bars to shift to delivery, take-out only. Read the Full Article.
If your place of employment or business has closed due to COVID-19, you may be able to file for Temporary Unemployment. Click here for more info.
You can stay informed with COVID-19 (Coronavirus) by calling 2-1-1 and is available 24 hours a day or by clicking on the following links.
Center for Disease Control and Prevention
NH Department of Health and Human Services
Understanding how Social Distancing Works
ClearChoiceMD COVID-19 Testing