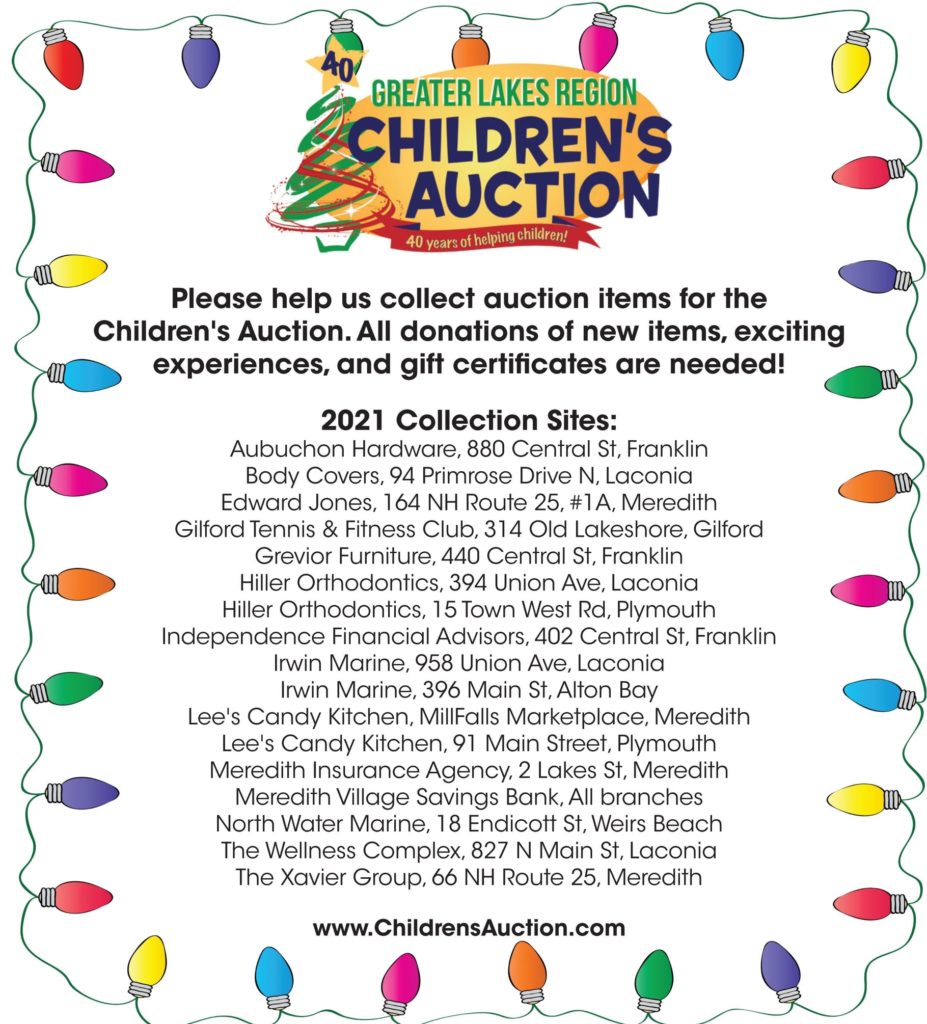 The 40th Annual Greater Lakes Region Children's Auction is almost here! Be a part of an amazing annual event held every December in Laconia. Over the past 39 years that the community has come together, over $7 million dollars has been raised for local charities all through volunteer efforts, community donations, corporate sponsorship's, and most of all…you the Lakes Region.
Our sister station Lakes FM 101.5 is the Official Radio Partner and will be broadcasting the Auction in its entirety. Find out how you can get involved or make a donation at ChildrensAuction.com. Remember to Bid High, Bid Often, and Bid from the Heart…603-527-0999.
The Auction is located at Tanger Outlets and will be streaming through LaconiaDailySun.com and ChildrensAuction.com starting Tuesday December 7th through Friday December 10th 10a – 7p each day.