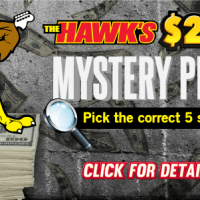 The Hawk wants you to win BIG…and all you have to do is pick some music.
It's The Hawk's $25,000 Mystery Playlist.
How does it work?
Listen twice each weekday for your Cue-to-Call.
We'll look for caller 10 each time to tell us the 5 songs (from the list below) that you think are the Hawk's Mystery Playlist.
If you get all 5 correct (in any order) you win $25,000.
Download & Print a copy of the songs by right-clicking and select 'Save image as…' or click Playlist.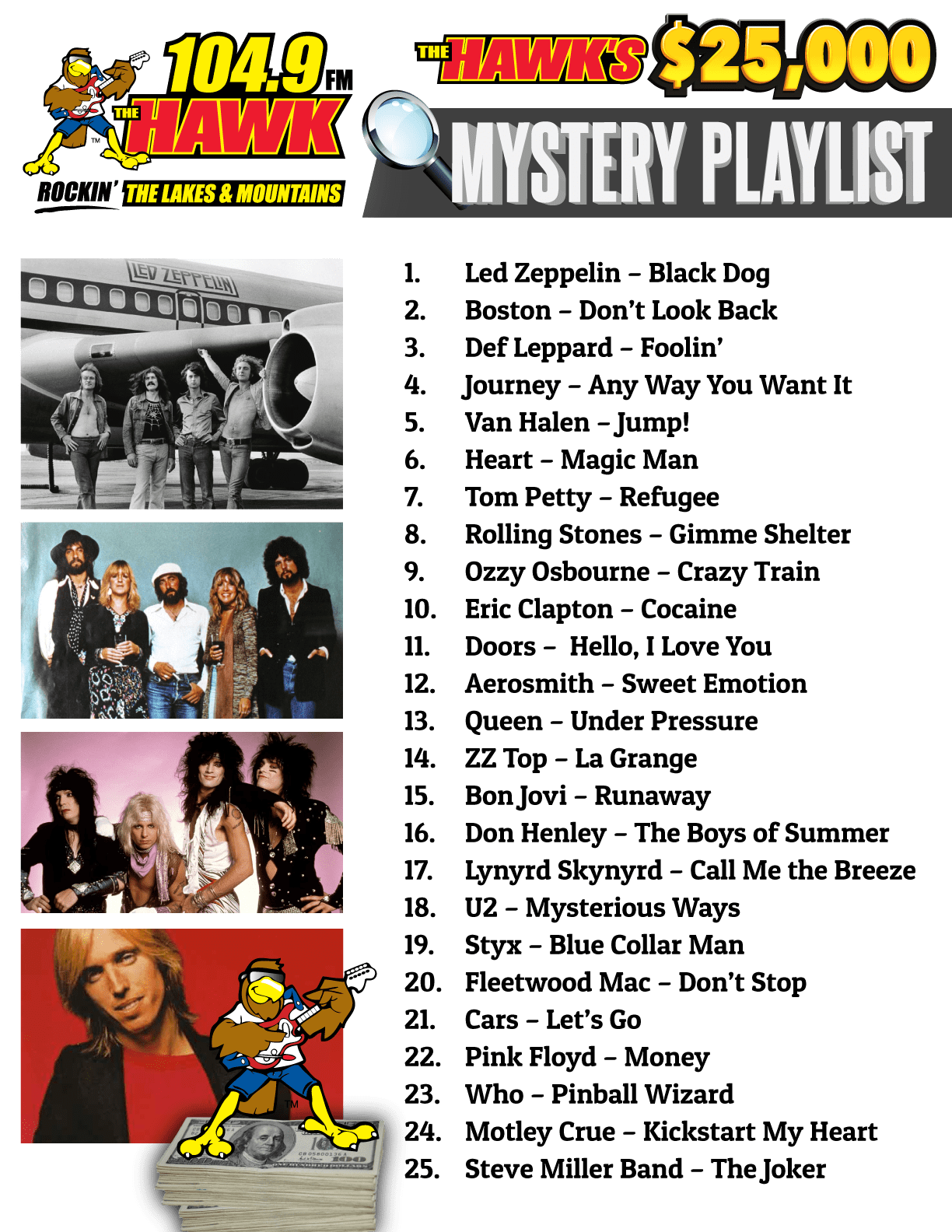 104.9 The Hawk General Contest Rules & specific Mystery Playlist Promotion Rules apply.